Topper racing 2017
It was great to see 16 ( yes, 16 ) boats on the water this Sunday. In amongst those 16 there was a small group of Topper sailors. They have been training hard over the last few months and are now regularly racing on Sundays.
Will OODs please note that the Toppers should be shortened after 40 minutes or so with 4 blasts on the hooter and the raising of the Topper flag. A Topper series trophy may then be awarded.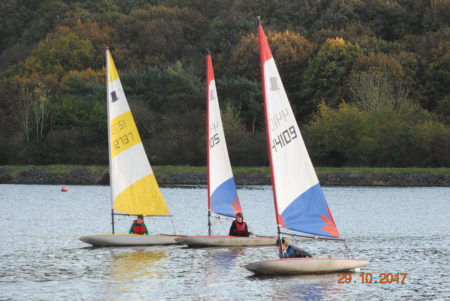 Encouraging these young people to sail regularly will sharpen their sailing skills and benefit the Club in the long run. Well done Toppers.