J.B. SMITH TROPHY – 25 March, 2017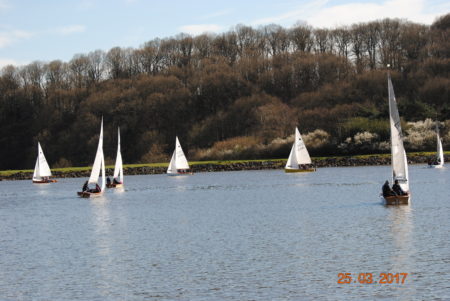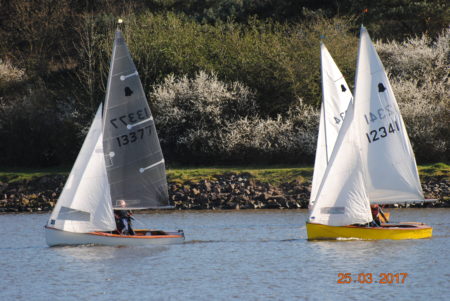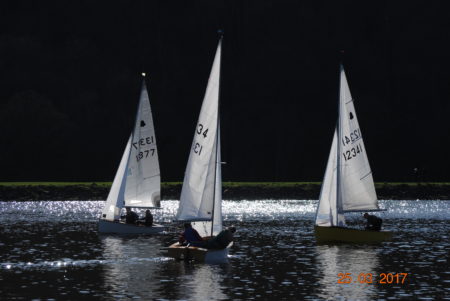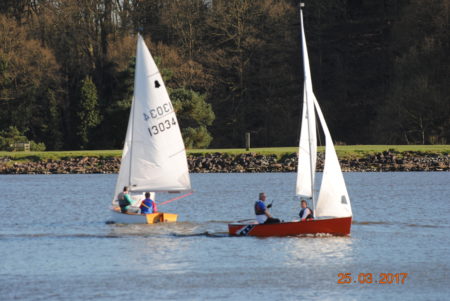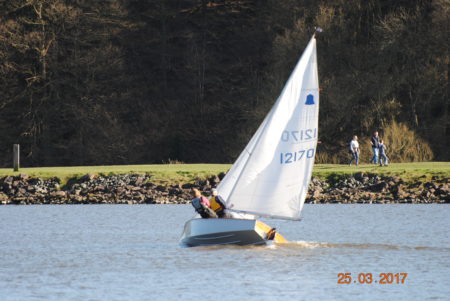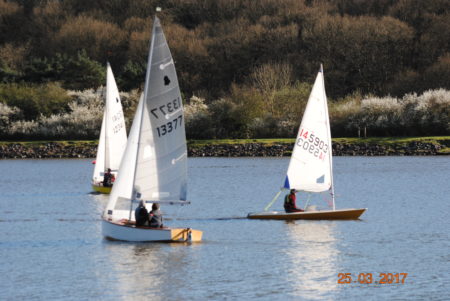 On a bright, sunny,  Sunday morning seven GPs and a single Laser fought it out in moderate but fickle winds for the J.B. Smith Trophy.
Ralph Webb with daughter, Alice led from the start for the GPs and despite a gallant effort from Jeff Halford and Michelle Tromans to reel them in, they crossed the line after two hours in a substantial lead to win both the Main and Handicap races. Well done also to Peter/Lynne, Keith/Ben, Norman/Hazel,Ray/Chris and Mike/Linda.
Simon Challand stuck it out in some tricky winds to take the Laser Main and Handicap trophy.
Well done Simon.