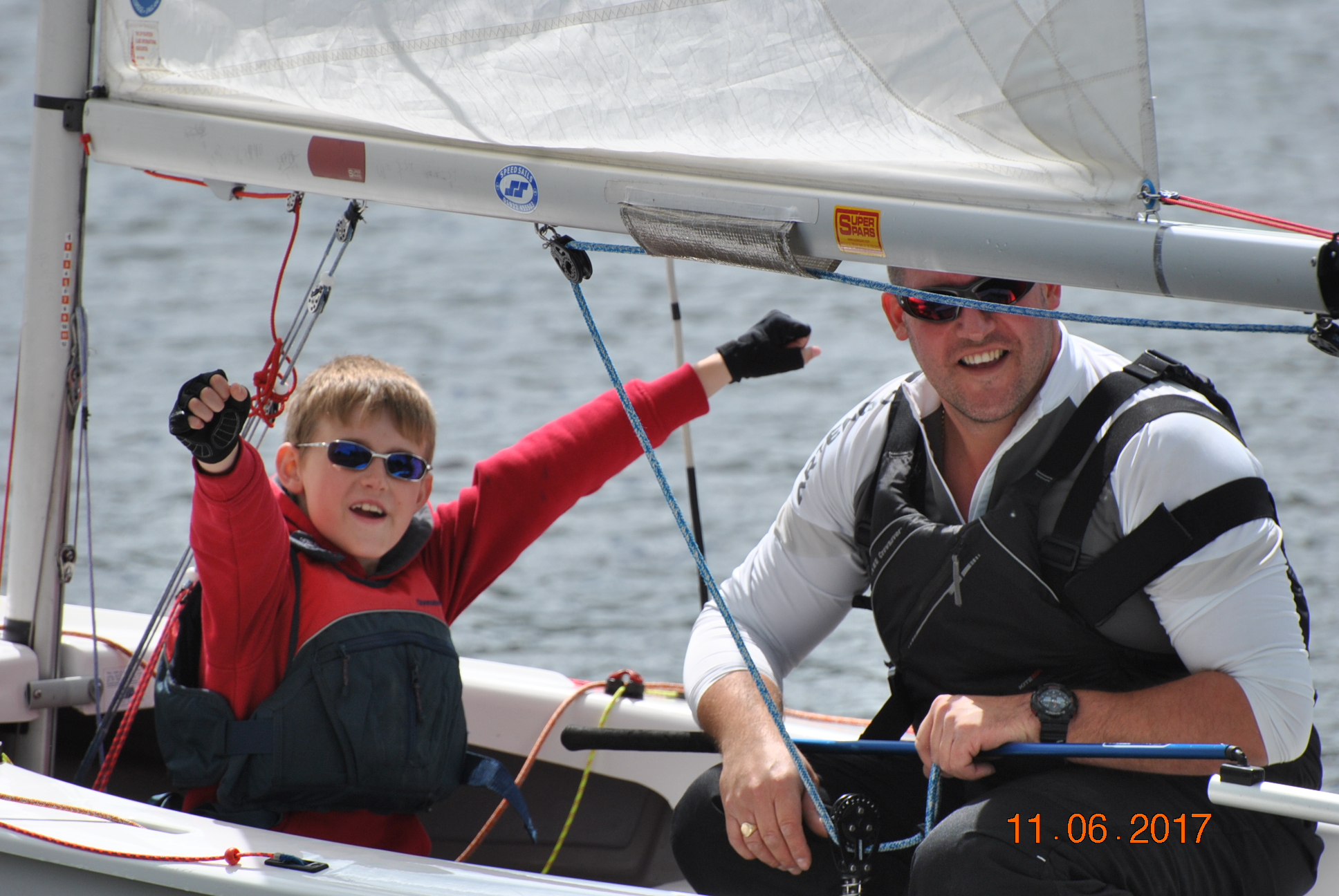 GP 14 Open 2017
On a blustery and fluky day, ten boats competed for the GP 14 Open for 2017.
Phil Quarry and crew Daniel Quarry won the event with Simon Fletcher and John Cookson in second place and Andy Allan and Elaine Bethell in third position. Congratulations to all sailors for a close and competitive event.
Sadly there was only one visiting boat, from Nantwich, which despite being disqualified from one race and retiring from the third still thoroughly enjoyed the sailing.
Many thanks to all those who ran the races and to Linda Harrold and her galley crew for the usual excellent lunch and refreshments.