Annual General Meeting
An excellent turnout of 27 members attended the AGM on a cold, cold night although fortunately the snow kept away.
The Commodore reported on a very hectic year's activities and was especially pleased with the work done by members in encouraging youngsters to come sailing on Sunday mornings. It is hoped to build on these activities in the Spring.
The Treasurer reported a steady year's progress with a slight profit on the year's funds .The meeting agreed a rise in subscriptions of 3%.
It was agreed that the club Laser fleet needs upgrading and it was suggested that grants for expenditure on the boats should be looked into.
Two new Trustees were appointed ( Neil Spokes and John Cookson ) as agreed in the new lease from Severn Trent Water.
Arrangements for the Club Dinner and Presentation Evening were reported. The venue is the Pines Golf Club. Menu details and costs will be sent out to members shortly.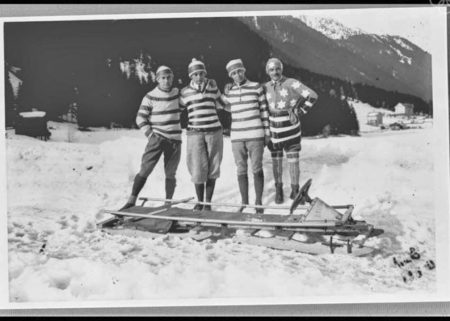 The four man bobsleigh team of Simon F, Simon Y, JC and Neil showed us their latest training schedule for the 2020 Olympics !! Crowd funding for a bobsleigh is in hand –  please give generously. (See above photo)