RSVP 7TH APRIL
Our annual dinner dance this year is taking place at Bewdley Pines Golf Club, this is a great venue at the start of spring series 2018 and celebrating the 50th year of sailing at Trimpley.  I looking forward to presenting the awards to our top sailors and especially for our younger members who made summer 2017 exciting we all enjoyed how busy TSC was on Sundays and watching how quickly you progressed.
We are going to use some technology to try and gather menu choice information. Please use the link below to book your menu choices. I have had fourteen volunteers use the system with no real problems so please give it a try.
Sunday Racing Cancelled March 18 th
Dear members. the Commodore has made the sensible decision to cancel racing this Sunday due to the continuing yellow weather warnings for the local area, which may greatly affect the access to the club due to our location for both members and emergency services. The extreme cold conditions compromise the safety of mixed ability sailors and the attending crew. We apologise for the disruption and hope you all understand the reasons for the decision.
Easter Day ( Sunday 1, April ) Free Sailing
PLEASE NOTE There will be no racing on Sunday 1 April  as it is Easter Day.
Bring the family up for a spin around the pond.
Happy Easter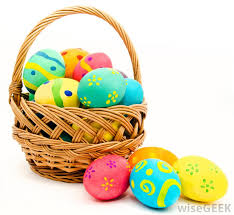 Easter Pennants Trophy- Monday, 2 April
Racing for the Easter Pennants trophy takes place on MONDAY , 2 April starting at 1200.
The event is open to GP14s, Lasers and all other boats which will sail as a Menagarie class, including S/H GPs.
Awards are given for Main and Handicap winners is all classes.
The Notice of Race will be available in the Race Hut.

Come and sail towards the warmth of the fast approaching Summer.    
British Summer Time, 2018
Please note . British Summer Time begins on Sunday 25 March. The race times for Saturdays are not affected.
Race times for Sundays will be altered to 1200, 2.00 pm and 3.30 pm starting on 25 March.
JB Smith Trophy , Saturday, March 24
The JB Smith Trophy race takes place on Saturday, March 24 starting at 2 pm. This is a 2 hour race for GP14s and Lasers only. Trophies are awarded for Class winners and Handicap winners based on personal handicaps. The Notice of Race is available in the Race Hut.
Come and blow the winter blues away in this major club event.
Free Sailing – Sunday 11 March, Mother's Day
There will be no racing on Sunday, 11 March. It is Mother's Day .
TSC Events coming up Fast